We are proud to announce our first Festival Headliner! Ladies and gentlemen, meet Chris Oh!
Chris Oh! is an international Kiwi Boylesque sensation. In 2018 saw him Headlining shows and festivals across three continents alone, exposing his glittered thighs and sparkling personality to all who have encountered him. With over 13 years of dance and performing arts experience, Chris Oh! Has take the world by storm, his most recent accolades include winning the Swiss Crown of Burlesque in Basel, Switzerland (2018) and the 'Most Dazzling Dancer' at the most prestigious Burlesque Competition in the world, Burlesque Hall of Fame in Las Vegas (2018). Among these, he has also been the recipient of Best Boylesque New Zealand (2017/18), King of the New Zealand Burlesque Festival (2017), Grand Prix Award for the Le Bisou Français Festival Paris (2017), was a semi-finalist on the TV show New Zealand's Got Talent (2012), and was once Mr Gay World (2013).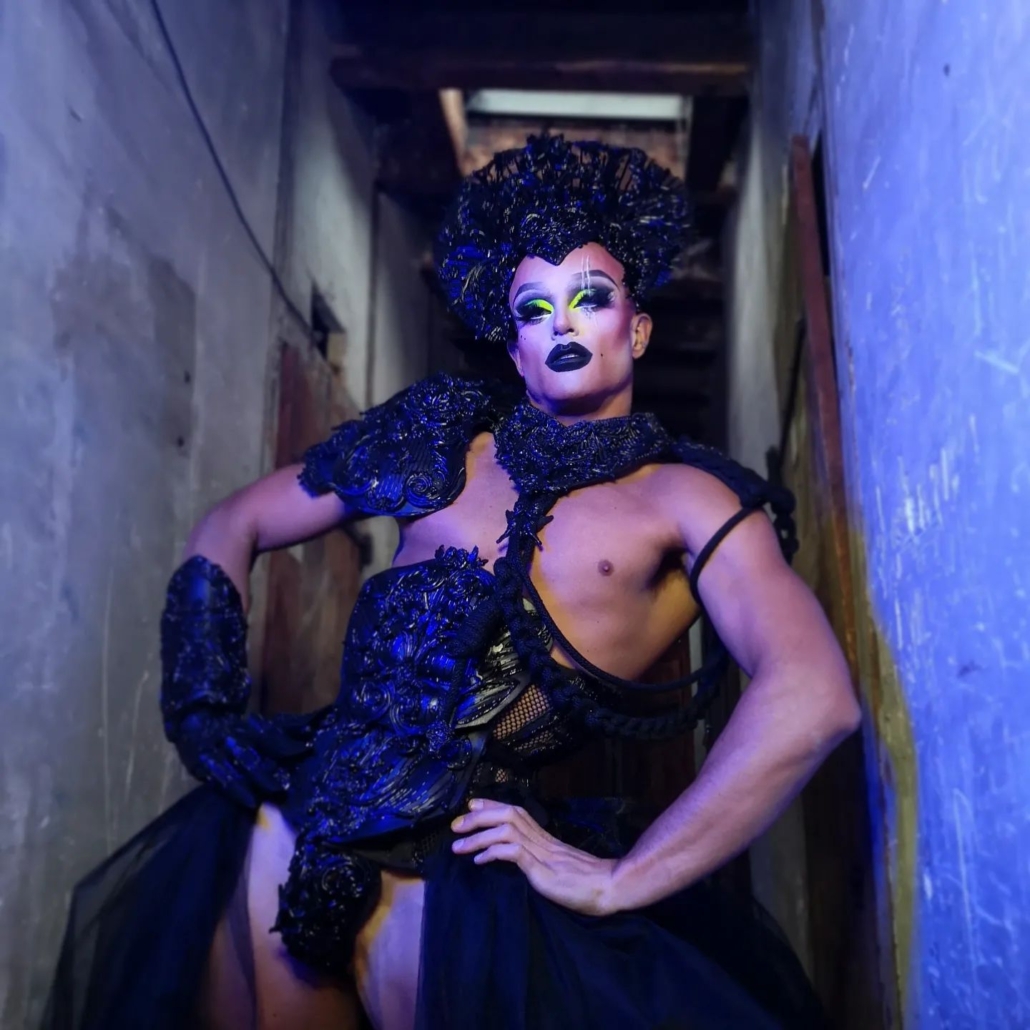 His performance career started in the night club scene where he would perform gender bending acts i drag, this work later encouraged him to study Ballet and Contemporary dance professionally. He worked for many professional dance companies in New Zealand before deciding to establish his own Black Swan Productions entertainment company where he began to choreograph and costume his own shows and events. Since then Chris has performed around the World including places like New York, Las Vegas, Hollywood, Paris, Prague, Berlin, Rome, Oslo, Stockholm, Vienna, Madrid, Indonesia, South Africa and Italy etc. In his shows Chris Oh! has pushed the boundaries of gender and performance art, wowed audiences with his Burlesque prowess, and always made time to help train and initiate newcomers to the artform of Burlesque, believing that art should be inclusive, equal and celebratory for all.
His mission is to spread sparkle, light and laughter to the world, one show at a time. Creating connections, braving new places, holding open spaces, walking the edge of an ever expanding artform, Chris Oh! celebrates the gift of life wherever he goes.
Don't forget, tickets are selling FAST. Grab them HERE while you can!