24 hours before the 10th anniversary of the Montreal Burlesque Festival. A decade of tease, compressed into a weekend of fun and excitement!
Tickets are selling FAST. We have workshops, events, LIVE STREAMING, shopping circuit discounts, and MORE! Lets Jump into things!
WORKSHOPS UPDATE:
Your Body as a Stage Prop
with Perle Noire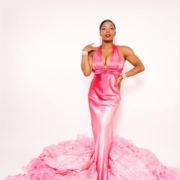 Perle Noire is one of the most inspiring and captivating burlesque performers in the world. Learn from this explosive performer how to explore the power of musicality, artistry, and creative choreography to deliver a powerful, captivating performance without large stage props.
Saturday, October 20th 11h30-12h30 l Click Here for Details
Struts, Bumps, Grinds & More
with Angie Pontani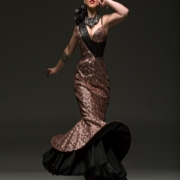 Learn to take the stage like a burlesque queen with neo-burlesque icon and Miss Exotic World champion Angie Pontani! Angie has performed around the globe for over a decade. She will teach you tease tricks and most importantly the transition moves that bring it all together and make your shimmy shine!
Saturday, October 20th 14h30-15h30 l Click Here for Details
WOW Factor
with The Lady Josephine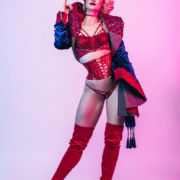 Our very own Lady Josephine will be teaching her acclaimed WOW Factor workshop. You know and love her jaw dropping acts that are filled with drama and skill, and certainly leave a crowd wowed. Together you will pinpoint and practice « wow moments » that are not striptease yet still make audiences go wild.
Saturday, October 20th 15h30-16h30 l Click Here for Details
Burlesque Styles 101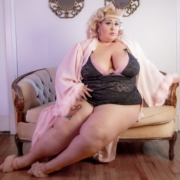 Registration is now live for Burlesque Styles 101, a 5-week progressive course with Rosie Bourgeoisie. Explore different burlesque characters, props, and dance styles in the class that ranges from classic to clown!
Sundays 15h30-17h l Click Here to Register
LIST OF EVENTS
Thursday Dinner with the stars Bord'elle: https://www.facebook.com/events/1375151775920067/
Show Friday: https://www.facebook.com/events/1702974003119614/
Brunch Saturday Le pois Penché: https://www.facebook.com/events/709212106112802/
Saturday Gala show: https://www.facebook.com/events/2627687587256756/
Hey!
Vous ne pouvez pas venir à Montréal voir le festival de vos propres yeux? NOUS AVONS UN LIVE via STREAMING!
Acheter votre billet virtuel et regardez le spectacle en directe OU vous pouvez aussi le regarder plus tard!
Pour 10 $ par spectacle et obtenez le meilleur de Burlesque pour un soir ou 2 soirs!
Vendredi 19 ou/et samedi 20 octobre
le spectacle commence à 20H
(Montréal, Heure du Canada Est)
https://montrealburlesquefestival.com/fr/en-direct/
MONTREAL BURLESQUE FESTIVAL – OCT 19, 20 2018 – CLUB SODA, MONTREAL
Facebook Page: https://www.facebook.com/montrealburlesque/
Facebook Group: https://www.facebook.com/groups/Montrealburlesquefestival/
Performers Group Page: https://www.facebook.com/groups/MBF2018/
—————— BILLETS / TICKETS ———
VENDREDI / FRIDAY/ Viernes &
SAMEDI / SATURDAY/ Sabado
Reg: 45
Premium: 75
VIP: 125
VVIP: 175